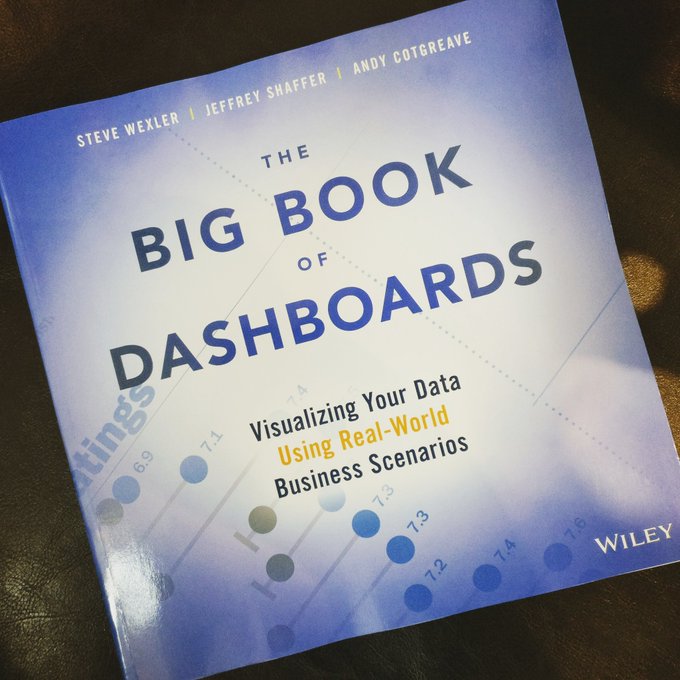 Brought to my attention. I have heard this praised. One of the authors,
Jeffrey Shaffer
, spoke at our analytics summit last week.
The Big Book of Dashboards presents a comprehensive reference for those tasked with building or overseeing the development of business dashboards. ...
Comprising dozens of examples that address different industries and departments (healthcare, transportation, finance, human resources, marketing, customer service, sports, etc.) and different platforms (print, desktop, tablet, smartphone, and conference room display) The Big Book of Dashboards is the only book that matches great dashboards with real-world business scenarios. ... "
#BBOD @UCAnalytics17