I think I have seen this before, but was reminded of it by some recent work. Why not have libraries of the graphs of typical business process segments? Then allow us to paste these together to create complete or partial business process models? And then edit these to make them come closer to what is really done? Model with simulation to compare the result versus the ideal?
The below shows how this is done to detect money laundering, using
Linkurious
, but I am suggesting could also be used to model and refine legitimate process. That would require a library of graph segments representing specific and known common business processes, and a way to link them together. Perhaps from business transaction flows? And create a process model along the way. Anyone done this?
Fighting financial crimes and money laundering with graph data
Posted by Elise Devaux
Fighting financial crimes is a daily battle worldwide. Organizations have to deploy intelligent systems to prevent and detect wrongdoings, such as anti-money laundering (AML) control frameworks. We'll see in this blog post how graph technologies can reinforce those systems.
Using graph technologies to fight financial crimes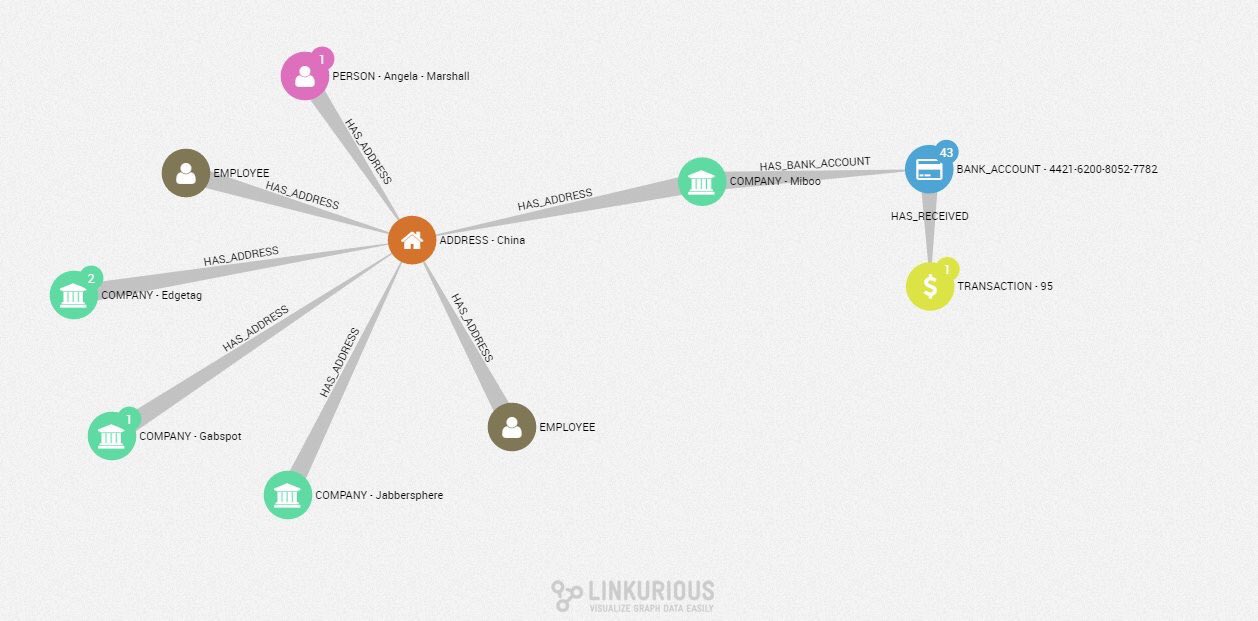 In today's complex economy, law enforcement and financial organizations fight against a wide range of financial crimes: embezzlement, tax evasion, extortion, corruption, terrorism funding or money laundering, to name a few. While tracking down those activities, governments and financial institutions have to deal with a fast moving financial crime landscape and a growing volume of information of various formats.
Graph technologies like Linkurious can be powerful assets to help fight financial crimes. They provide exhaustive overviews of the different entities and their connections. And they support complex data queries on large data-sets in a near-real time environment.
In this article, we'll focus on anti-money laundering procedures and explore a specific case with a graph approach. .... "